AvLaw has established a reputation in the Asia-Pacific region as a highly respected provider of aviation consultancy services, as evident from our diverse range clients which include aircraft owners and operators, government departments and agencies, safety regulators, airport operators, mining and resource companies and property developers.
---
The AvLaw team of aviation consultants and aviation auditors are comprised of senior airline executives, airport directors, engineers, planning and operations specialists and safety regulators. Our subject matter experts each have extensive operational experience across a wide range of disciplines including airport and flight operations, maintenance, engineering, air traffic management, aviation law and regulations, aviation security, aviation economics and drones/RPA.
AvLaw continues to improve its credibility within the industry through our mission; to add value to our client's businesses by enhancing the level of safety and improving operational efficiencies.
Our Team
---
Ronald Bartsch
Chairman
Ronald Bartsch (BA, BSc, LLB, LLM, Dip Ed, ATPL) is considered one of the world leading experts on aviation law and aviation safety. As Managing Director of AvLaw Pty Ltd and Chairman of AvLaw International he works with almost 100 specialist aviation consultants and lawyers located across the Asia Pacific region. Ron has wide ranging senior management and operational experience in the aviation industry, occupying positions as Head of Safety and Regulatory Compliance at Qantas Airways Limited and Manager of Air Transport Operations with the Australian Civil Aviation Safety Authority (CASA). As a former Chief Pilot and Chief Flying Instructor Ron has over 7,000 hours flying experience and command aircraft type ratings ranging from Cessna's though to the Boeing 717-200. He is also a former secondary mathematics and science teacher and currently Visiting Senior Fellow at the University of New South Wales' School of Aviation where he has been lecturing in aviation law and safety-related courses for almost two decades. Ron is also a Director of Regional Express Holdings Limited and chair of the Board Safety and Risk Management Committee, Director of Australian Association of Unmanned Systems, Managing Director of UAS International and Chairman of OneSAFE Integrated Risk Management. Ron has written many books on aviation law including Aviation Law in Australia (4th Ed.) and International Aviation Law: A Practical Guide and contributing author for Halsbury's Laws of Australia aviation title. Ron is also one of only two aviation specialist members of the Federal Administrative Appeals Tribunal.
A list of the more notable assignments Ron has completed in the Pacific region in the past few years include:
Advisor to the Timor-Leste Government and Director of Civil Aviation Division as an aviation regulations specialist to the Asia Development Bank (ADB) funded Infrastructure Technical Assistance (ITA) Project and assisted preparation for the ICAO USOAP audit in 2010.
Member of the Legal and Technical Review team of the International Civil Aviation Organization (ICAO) funded Pacific Aviation Safety Office (PASO) project across all eight island PASO Treaty member nations including: Papua New Guinea, Solomon Islands, Cook Islands, Tonga, Samoa and Vanuatu.
Specialist aviation advisor to the Board of the Civil Aviation Authority of the Republic of South Africa to develop their two year Corporate Strategic Plan.
Developed technical training manuals for the Australian Commonwealth Government funded AusAID program for safety regulators in Flight Operations and Airworthiness technical inspectors with the Pacific Aviation Safety Office in Port Vila, Vanuatu.
Represented the Qantas Airways CEO on the Federal Government's Aviation Regulation Review Taskforce.
Drafted the enabling legislation for the establishment of an Airports Authority for the Kingdom of Tonga as part of the World Bank sponsored Pacific Aviation Investment Program
Development of the Aviation White Paper for the Papua New Guinea Civil Aviation Safety Authority – Flight Plan to Sustainability
Provision of ongoing specialist aviation legal and technical expertise as a member of the Federal Government Administrative Appeals Tribunal (AAT).
Undertaken safety reviews, audits and consultancy throughout the Asia-Pacific Region including Australia, New Zealand, Papua New Guinea, Indonesia, Myanmar, Tonga, Vanuatu, Samoa, Kiribati, Hong Kong, Singapore, Jordan, Malaysia, The Philippines, United States, United Kingdom, Turkey, South Africa and New Caledonia.
Amin Hamzavian
Director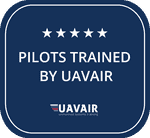 Amin has been instrumental in growing both the core and associated segments of the Group of AvLaw companies since commencing employment in January 2011. In particular, Amin has focused his efforts on emerging markets as he continues to establish the Group as a leading authority of technical expertise.
Amin's key areas of expertise include the following:
Aviation Regulations:

Remotely Piloted Aircraft Systems (RPAS)
Prescribed airspace
Foreign Air Transport Applications

Helipads
Project management
Business strategy and development
Some of Amin's most notable projects since commencing work with AvLaw are listed below:
Multiple high-level Aeronautical Impact Assessments
Aviation White Paper for Papua New Guinea Civil Aviation Safety Authority – Flight Plan to Sustainability
High-level research report – Research and analysis of helicopter operations in hostile environments
Authored three chapters (The Regulation of Aviation, Airport Operations and Air Traffic Management) in both the following publications:

Aviation Law in Australia (4th Edition) (2013)
International Aviation Law: A Practical Guide (2012)

Developed and facilitated the Member Training Course for consultancy organisations in the AvLaw International Network (India, Myanmar and New Zealand).
Qualifications
Bachelor of Aviation Management – University of New South Wales
Australia Aviation Law – Australia National University
Obstacle Assessment ICAO Annex 14 and MOS 139 OLS, PANS-OPS and VSS
Cert III in Aviation – Remote Pilot (RePL)
Safety and Lead Auditor Accreditation – Southpac Aerospace
Situational Leadership II – Blanchard International
Fallon D'Souza
Audit Programs Manager
Fallon leads the Auditing division within AvLaw, including the management and coordination of all safety and compliance and Flight Safety Foundation Basic Aviation Risk Standard (BARS) audits. Fallon also coordinates the Aviation Expert Witness service. Fallon has previously completed work experience as a Team Leader at Qantas Group Safety. Some of the projects she has worked on during her time at AvLaw include:
Contributing research towards the publication International Aviation Law: A Practical Guide (2012)
Assisting in the coordination of risk management processes, audits and safety system reviews for major resource and mining clients
Preparing training programs for government bodies and airlines
Quality and compliance review of technical documentation
Creation of risk management documentation for major government and industry tenders
Qualifications
Introduction to OHS Management Systems – Southpac Aerospace
Safety and Lead Auditor Accreditation – Southpac Aerospace
Bachelor of Aviation Management – University of New South Wales (2010)